Douglas R. Pearson
Vice President and Dean of Students for Macon, B.A., M.Ed., Ph.D.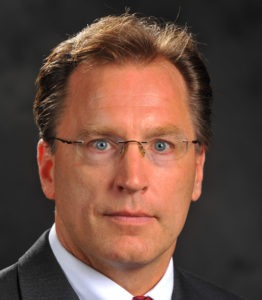 Dr. Douglas Pearson has served as Mercer University's Vice President for Student Affairs and Dean of Students since July 2004. In this role, Dr. Pearson provides oversight for Access and Accommodations, Campus Life, the Center for Career and Professional Services, Counseling and Psychological Services, Diversity and Inclusion, the Federal TRIO Programs, Housing and Residence Life, Recreational Sports and Wellness, and Student Conduct Resolution. Dr. Pearson also serves as Student Government Association advisor and chairs both the Student Awards Committee and the Board of Appropriations.
A native of upstate New York, Dr. Pearson earned a bachelor's degree in sociology and a master's degree in counseling and human development at St. Lawrence University. While studying for his doctorate in higher administration education at Florida State University, Dr. Pearson served as the university's assistant dean of students and as the director for the Office of Student Rights and Responsibilities. His dissertation on negligent liability in higher education was recognized as "Dissertation of the Year" by both the Education Law Association and the Association for Student Judicial Affairs.
Prior to coming to Mercer, Dr. Pearson served as the University of West Florida's associate vice president for Student Affairs and dean of students, where he cofounded a Student Affairs track for master's-level coursework, served as a faculty member for that department in the School of Education, and served as a board member for the Association for Student Judicial Affairs.
Through the years, Dr. Pearson has received professional recognition for his outstanding commitment to students, including the Star Award for Special Achievement (FSU), the Greek Life-conferred Outstanding Dedication Award (FSU), and the Gabor Award for Excellence (UWF). He has twice been named Mercer University's Administrator of the Year and was the recipient of the 2019 Barry Jenkins Award for Outstanding Contributions to Student Life. He currently serves as an advisory board member of Student Affairs Today, has visiting-professor status in the Tift School of Education, and has been active in a variety of community boards and organizations, including the American Cancer Society, the American Heart Association, the Boy Scouts of America, and the Girl Scouts of Historic Georgia.