Graduate and Professional Research
Graduate students at Mercer work closely with highly published, cited and funded faculty. Our state-of-the-art facilities and equipment give students in the fields of science, medicine and technology the skills and experience necessary to thrive in a professional research environment.
Students earning degrees in disciplines such as education and theology work alongside experienced faculty members to complete projects that not only increase the value of their degrees, but also make a difference in their fields of study.
The collaborative and interdisciplinary nature of our graduate research programs turn students into scholars who gain a competitive edge through their work.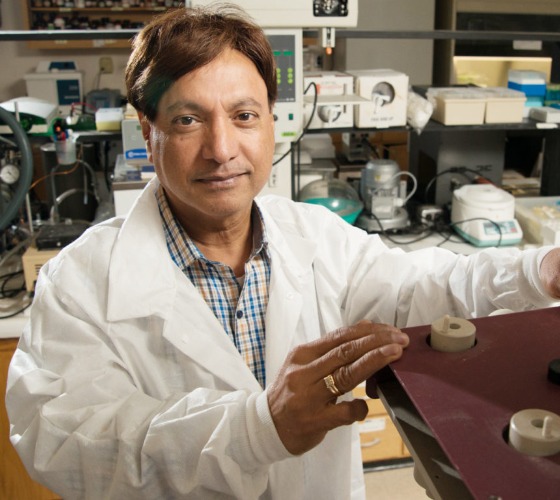 Featured Project
College of Pharmacy researcher Dr. Martin D'Souza investigating microparticle COVID-19 vaccine
Mercer University College of Pharmacy faculty member Martin D'Souza, Ph.D., recently began research into designing a microparticle vaccine for COVID-19.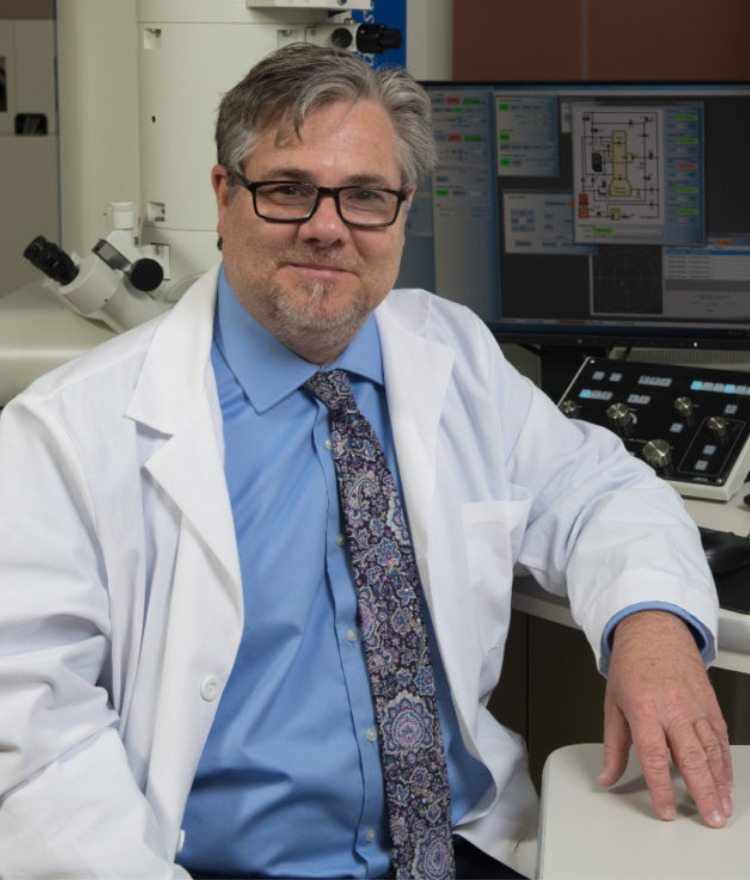 Mercer researchers make discovery that could lead to treatment for mono, other illnesses
A Mercer University research team has made a discovery that could lead to a treatment for illnesses caused by the Epstein-Barr virus, including mononucleosis and cancer.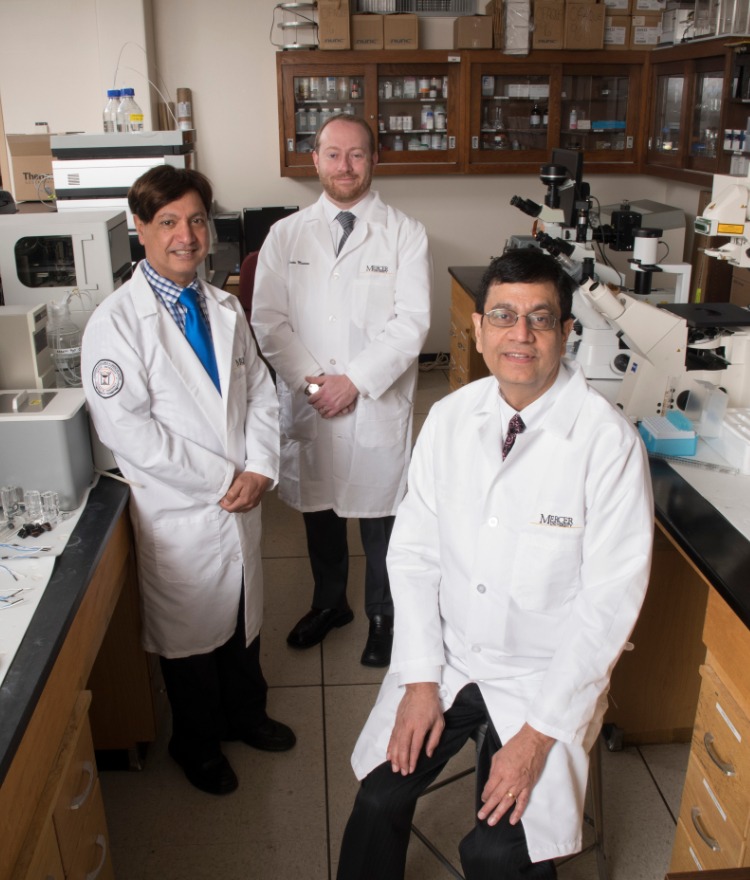 Mercer researchers developing safe, more effective ways to treat brain disease
Three Mercer University researchers are working on new drug formulations that could more safely and effectively treat psychiatric and neurological disorders.

Atlanta Research Conference announces Monroe F. Swilley Jr. Student Research Awards
The Swilley Library Student Research Awards, which include a cash prize, are presented to students whose research submissions best incorporate the use of the University Library's collections and services and demonstrate active critical thinking.

School of Medicine professor Dr. Gretchen Bentz receives $424K NIH REAP grant to continue research on Epstein-Barr virus
Gretchen Bentz, Ph.D., assistant professor of microbiology in Mercer University School of Medicine, recently received a National Institutes of Health Research Enhancement Award Program grant in the amount of $424,500.

M.D. student recognized by Medical Association of Georgia for research on alcohol use disorder
Mercer University School of Medicine second-year M.D. student Rema Elmostafa was recently recognized by the Medical Association of Georgia for research related to improving diagnosis and treatment referral of alcohol use disorder in a multicultural health setting.