Karen Sneddon
Dean of the School of Law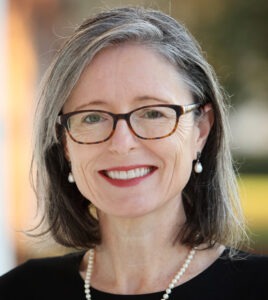 Karen Sneddon was appointed dean of Mercer University School of Law on May 31, 2023, after serving as interim dean since Oct. 1, 2021. She previously served as associate dean for faculty research and development and professor of law.
Dean Sneddon joined the Mercer community in 2006. She graduated summa cum laude from Louisiana State University and Tulane Law School. Before becoming a faculty member at the School of Law, she was a Forrester Fellow at Tulane Law School. She has been a visiting professor of law at the William S. Boyd School of Law at the University of Nevada, Las Vegas and taught a short course in Comparative Succession at ELTE Law, Eötvös Loránd University in Budapest, Hungary.
Dean Sneddon is actively engaged in research and scholarship. Her most recent law review article is Dead Men (and Women) Should Tell Tales: Narrative, Intent, and Construction Proceedings, 46 ACTEC Law J. 301 (2021). In 2021, she received the 2020 Teresa G. Phelps Scholarship Award for Legal Communication for Clause A to Clause Z: Narrative Transportation and the Transactional Reader, 71 S.C. L. Rev. 247 (2019) (with Professor Susan M. Chesler, co-author and co-recipient of the award). In addition to authoring law review articles and essays, Dean Sneddon co-authored Moot Court Workbook with Mercer Law Professor Sue Painter-Thorne, Experiencing Trusts & Estates and has also contributed a rewritten judgment to Feminist Judgments: Rewritten Trusts and Estates Opinions. Since 2008, Dean Sneddon has co-authored with Mercer Law Professor David Hricik the regular column "Writing Matters" for the Georgia Bar Journal.
She is an active member of the Legal Writing Institute, Association of Legal Writing Directors and the Southeastern Association of Law Schools.