International Students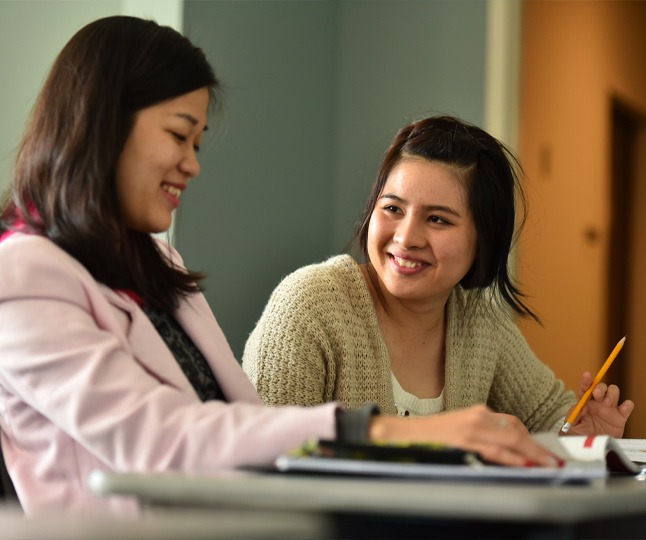 Mercer University welcomes students from around the globe to study on our campuses.
International students, scholars and their dependents who are studying on F-1 and J-1 visas are supported by the Office of International Programs, which offers programs and services to assist and guide international students, scholars and their dependents throughout their time within the United States at Mercer. The office manages the university's involvement with the U.S. Student and Exchange Visitor Information System (SEVIS) and compliance with immigration regulations.

Sharing Cultures
The Office of International Programs assists international students in a number of ways – from application to arrival to engagement with the university community.
Dr. Julie Strecker, PDSO/RO
Director of International Programs
(All campuses)
strecker_jl@mercer.edu
+1 (678) 547-6196
+1 (478) 301-2573
Brenda Austrie-Cannaday, DSO/ARO
International Student and Scholar Services Coordinator (Atlanta and Henry County)
austrie-cannady_b@mercer.edu
+1 (678) 547-6375
Richard Spivey, DSO/ARO
International Student and Scholar Services Coordinator (Macon and Savannah)
+1 (478) 301-2582