Tammy Barbé
Interim Dean of the College of Nursing, Ph.D.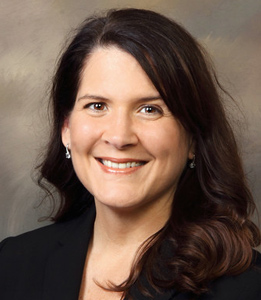 Dr. Barbé has more than 25 years of nursing experience and is a certified nurse educator (CNE). She joined Mercer's faculty in 2012 and was promoted to associate dean in 2018.
Dr. Barbé has overseen the College's graduate programs, directed the College of Nursing's Health Resources and Services Administration (HRSA) Nurse Faculty Loan Program and served as student and faculty development coordinator for the College.
She has been honored as an American Association of Colleges of Nursing (AACN) Elevating Leaders in Academic Nursing (ELAN) Fellow, an AACN Faculty Policy Intensive Fellow and a Georgia Governor's Teaching Fellow.
She is a past recipient of the College of Nursing's Distinguished Faculty Member of the Year Award and the Susan Sweat Gunby Excellence in Nursing Award from the Pi Gamma Chapter of Sigma Theta Tau International honor society. In 2019, she was inducted into the Georgia Baptist College of Nursing Alumni Association's Hall of Honor for excellence in mentoring.
Her research interests include nursing professional development, nurse educator and clinician competence, and the scholarship of teaching and learning. She has authored multiple national and international publications and presentations and has been an invited speaker at education-focused conferences, including the Magna Publications Teaching Professor Conference.
Dr. Barbé earned her Bachelor of Science in Nursing and Master of Science in Nursing from the University of South Alabama, followed by her Ph.D. in nursing education from the University of Northern Colorado.