Undergraduate research at Mercer provides students with hands-on experience that complements the breadth of their education.
At Mercer, students are given the opportunity to take the lead in top-level research endeavors, which transforms them into scholars who answer tough and relevant questions. Our students work closely with faculty members, not graduate students, in state-of-the-art facilities to complete projects that contribute new knowledge to their fields of study.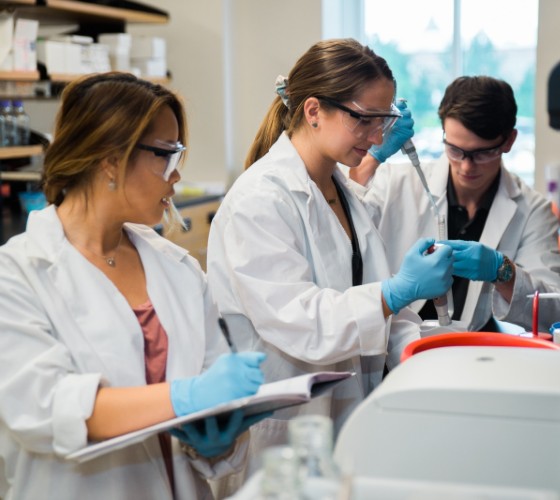 Featured Project
Sophomores research, create and test drugs in immersive lab
Each fall, 56 Mercer University sophomores will investigate ways to stop the formation of nasty biofilms that cause dental cavities and lead to many hospital-borne infections.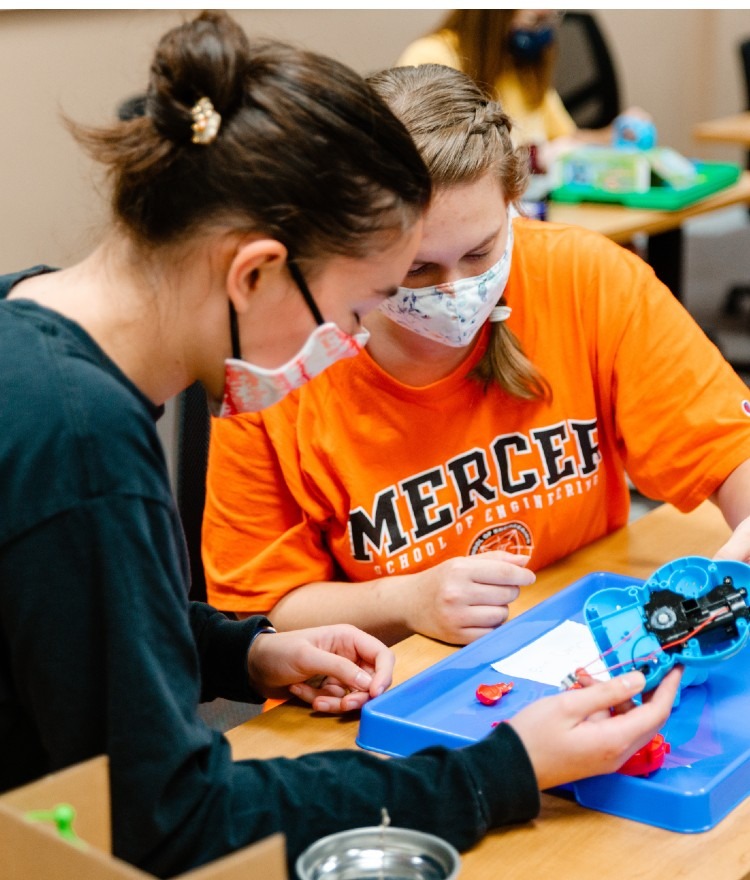 Engineering class adapts bubble toys for pediatric therapy
Freshmen in Dr. Phil McCreanor's engineering honors class have adapted toys that will be used in therapy for children with special needs.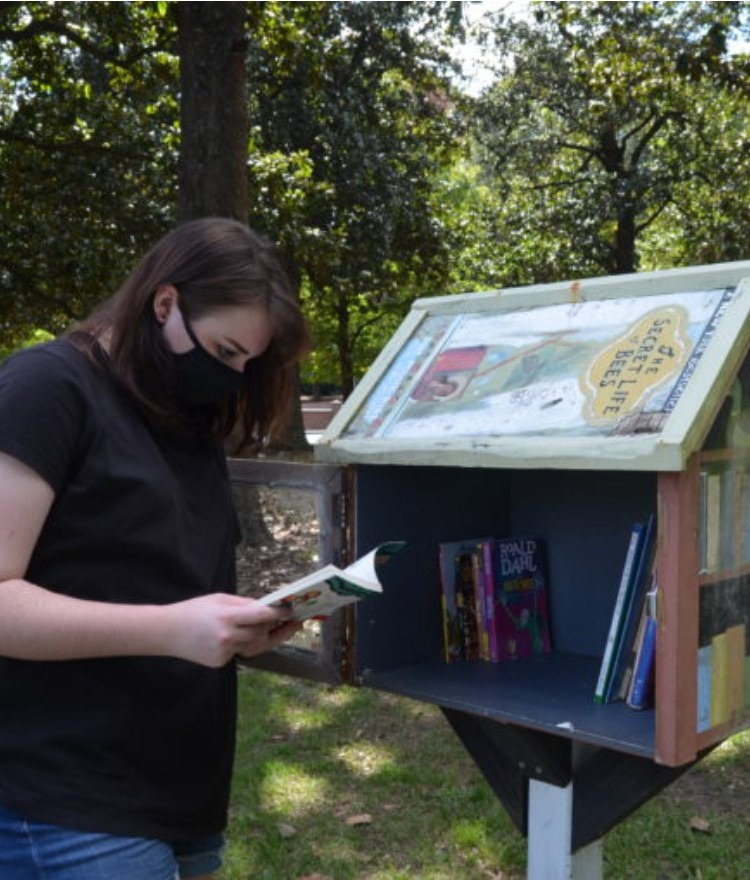 Professor develops service-learning project on Little Free Libraries
Thirty-six Mercer University students are studying, stocking, and cataloguing books for Little Free Libraries in Macon.

Mercer-led team wins $200,000 prize in Artisanal Mining competition
A team of researchers involved in Mercer University's Mercer On Mission program received the Gold Award and top prize of $200,000 in the Artisanal Mining Grand Challenge.

Mercer team's 3D-printed model lands them on cover of journal
Research by a Mercer University biomedical engineering professor and students has been featured on the cover of the journal Materials.