Priscilla R. Danheiser
Dean of College of Professional Advancement, B.A., M.S., Ph.D.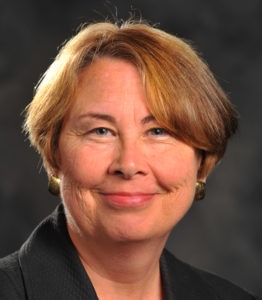 Priscilla Danheiser has spent her entire academic career at two Macon private institutions: Mercer and Wesleyan College. She joined the psychology faculty at Wesleyan in 1978. Over the ensuing 23 years, she served the women's college as registrar, assistant academic dean, associate academic dean, dean of the college, and vice president for academic affairs and dean of the college. 
In 2001, she joined Mercer as director of the Center for Teaching and Learning and oversaw the Academic Resource Center, the Learning Technologies Center and Academic Computing. From 2002-2004, she served as interim vice president for student life and associate provost. Most recently, Dr. Danheiser has served as associate dean for new program development in the College of Professional Advancement and interim dean of the College. 
She earned an undergraduate degree in English and psychology and a master's degree and Ph.D. in psychology from the University of Georgia, and has completed the Management Development Program at Harvard University and the Christian A. Johnson Endeavor Foundation's Leadership Seminar for Chief Academic Officers. Dr. Danheiser has led numerous sessions for the Association of American Colleges and Universities (AAC & U) and developed programs for the AAC & U's projects, Boundaries and Borderlands: The Search for Recognition and Community in America and Science Education for New Civic Engagement and Responsibility. She has been honored as a Georgia Governor's Teaching Fellow and has received numerous awards and recognitions from various academic honor societies.  
Dr. Danheiser's research on the self-monitoring of expressive behavior and on self–generated attitude change has been published in the leading social psychological journals, including the Journal of Personality and Social Psychology and the Social and Personality Psychology Bulletin, and cited in numerous psychology textbooks.