Lisa M. Lundquist
Dean of the College of Health Professions, Pharm.D.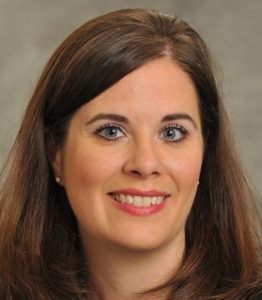 Dr. Lisa Lundquist joined the College of Pharmacy and Health Sciences in 2006 as clinical assistant professor in the Department of Pharmacy Practice. In 2009, she was promoted to assistant dean for administration and clinical associate professor. As assistant dean, her responsibilities ranged from leading the accreditation self-study process of the College of Pharmacy to organizing interprofessional education activities for health sciences to strategic planning. In 2011, Dr. Lundquist was named interim chair and program director of the Department of Physician Assistant Studies, a position she held for a year in addition to her responsibilities as assistant dean. In July 2012, she was promoted to associate dean for administration, a position that expanded her responsibilities to include chairing the Mercer Health Sciences Center's Ad-hoc Interprofessional Education Committee.  
Dr. Lundquist has received several awards including the Professor of the Year honor in 2011 from the Rho Chi chapter in the College of Pharmacy and Health Sciences and the Distinguished Educator Award in 2008 from the College. She has authored or co-authored more than 80 scholarly articles and abstracts, and has made numerous presentations at academic conferences. She also completed an Academic Leadership Fellows Program with the American Association of Colleges of Pharmacy. 
Dr. Lundquist earned her Doctor of Pharmacy degree from the Samford University McWhorter School of Pharmacy in Birmingham, Ala. She completed a post-graduate residency in primary care and is a board-certified pharmacotherapy specialist. Prior to joining the faculty at Mercer, she was on faculty at the University of Mississippi School of Pharmacy.