Brian L. Crabtree
Dean of the College of Pharmacy, B.S., Pharm.D.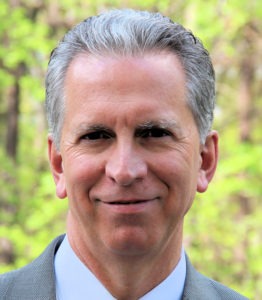 Dr. Brian L. Crabtree was named dean of Mercer University's College of Pharmacy on October 2, 2017. He previously served as professor and chair of the Department of Pharmacy Practice at Wayne State University's Eugene Applebaum College of Pharmacy and Health Sciences. Since February 2016, he also served as interim associate dean for pharmacy. 
An alumnus of Mercer University Southern School of Pharmacy, Dr. Crabtree earned his Bachelor of Science in pharmacy in 1979 and his Doctor of Pharmacy in 1980. He completed a postgraduate residency in psychiatric pharmacy at the University of Tennessee. 
Prior to joining Wayne State, where he began his teaching career in 1981, Dr. Crabtree was on the faculty for 28 years at the University of Mississippi School of Pharmacy, where he was a Thelma H. Cerniglia Distinguished Teaching Scholar and the recipient of multiple teaching awards. He holds the title of Professor Emeritus. He also served as an affiliate faculty member in psychiatry at the University of Mississippi Medical Center in Jackson. 
Dr. Crabtree is board-certified in psychiatric pharmacy. His teaching and research interests are patient care, psychiatry, addictive diseases, developmental disabilities and teaching and learning. He is particularly interested in active-learning strategies. He coordinated implementation of the problem-based learning initiative at the University of Mississippi. Leadership, faculty mentoring and faculty development are his key passions. 
He is a past-president of the American Association of Colleges of Pharmacy (AACP) and previously served as chair of the AACP Council of Faculties.