Residential Undergraduate Program
Mercer Bears command respect and walk with confidence. We are distinguished leaders. Movers and shakers. Real-life difference makers.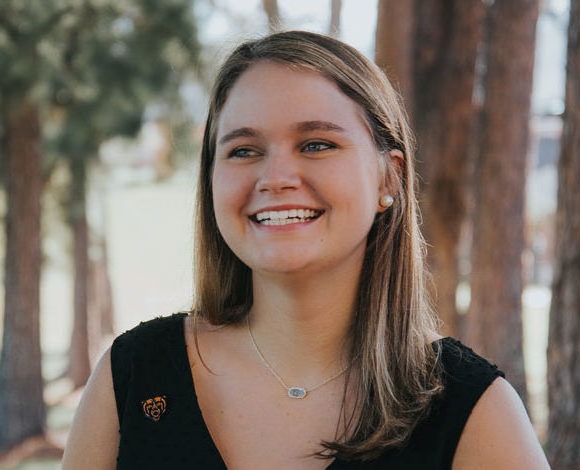 A Bear Always Wants More
We believe in a college experience that does more than build résumés and check off bucket lists. If you seek peers who wake you up and teachers who knock on your door when you don't, if in your vocabulary "you" falls underneath something bigger - under words like "community" and "advocacy" and "greater good" - then "you" just might be in the right place.
Education Rooted in the Liberal Arts
Build A Strong Foundation
Hone your critical-thinking and communication skills through diverse experiences that equip you to adapt and flourish within a global society.

Integrative Program
Integrative learning will challenge you to think critically about what you believe about yourself and the world around you - and why you believe it. Engage in conversation that empowers you with the freedom to ask hard questions and the courage to seek real answers.

Great Books Program
Explore the modern relevance of intellectual tradition, moral discernment, and civic responsibility through examination of classic texts written by the greatest thinkers of the Western world. These great books record inventions of human imagination, discoveries of human intellect, and the questions that birthed them.
Accelerated Paths to Advanced Degrees
Earn your undergraduate and graduate degrees in less time.
Engineering
The 4+1 Integrated Degree Program in Engineering offers eligible undergraduate engineering students the opportunity to begin graduate coursework during senior year and earn a Master of Science in Engineering after a fifth year at Mercer.
Law
Mercer Law School offers an Accelerated Special Consideration Program for qualified students that provides the opportunity to complete an undergraduate degree and a law degree a full year faster than the traditional seven years.
Accounting
The Combined Degree program in Accounting gives students the opportunity to complete both a Bachelor of Business Administration and a Master of Accountancy in five years.
Business Administration
The Combined Degree Program in Business Administration gives students the opportunity to complete both a Bachelor of Business Administration and a Master of Business Administration in five years.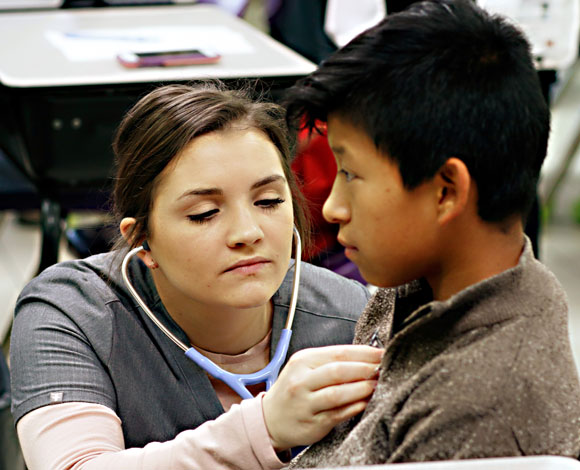 Special Consideration Programs
Mercer's Special Consideration Programs provide qualified undergraduate students with a significant advantage over other applicants for admission to some of the nation's most in-demand degree programs available in Mercer's graduate and professional schools. The Accelerated Special Consideration Programs offer the opportunity to accelerate undergraduate experience and receive special consideration for admission to post-baccalaureate programs. Each pathway has individual eligibility requirements and a specific application process.
College Transition
The First Year
From the moment you step foot on campus, you will be immersed in Mercer's culture, spirit, and traditions that will fuel your success.

Bear Beginnings
Experience a seamless transition from high school to college with our comprehensive orientation programs designed to help you build a solid foundation during this new chapter in your life.

University 101
First-year students enroll in a special fall-semester class that builds a foundation for college success. Classmates become family as you explore common themes of study skills, cultural diversity, ethics, personal relationships, health, safety, and career plans.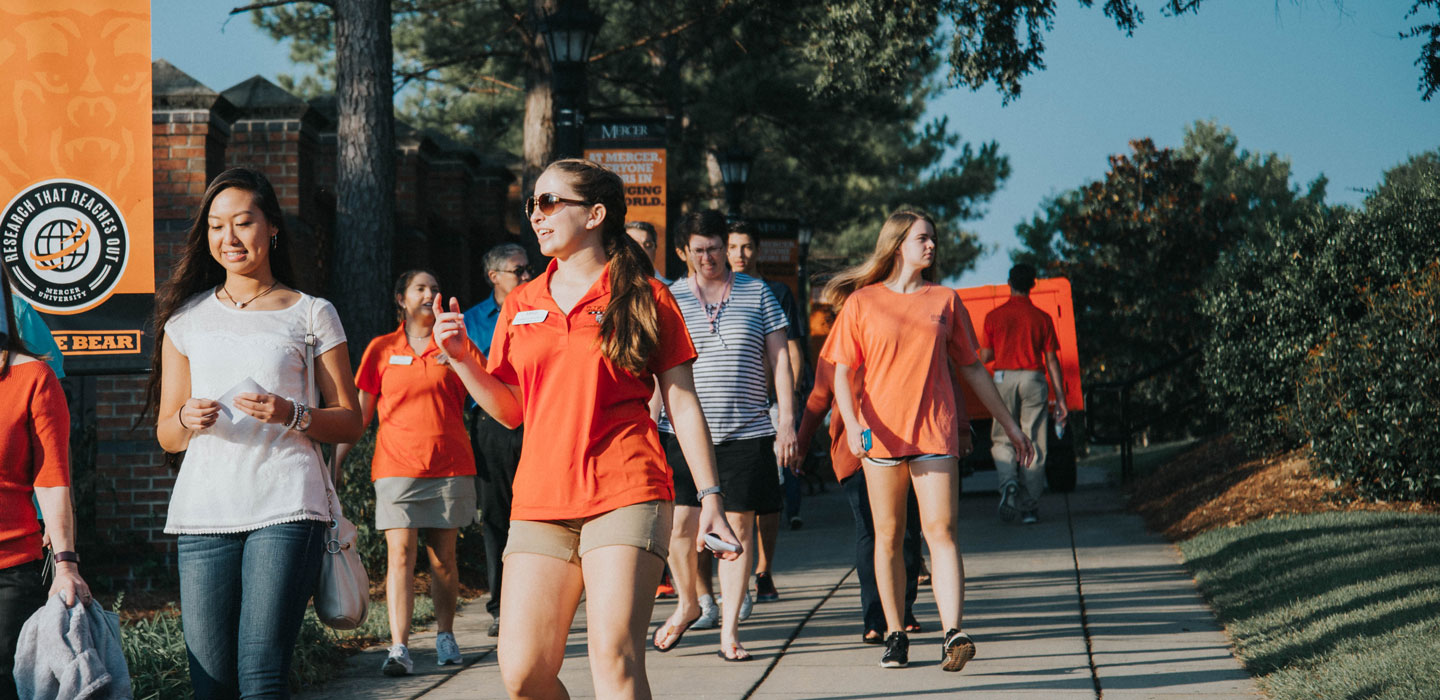 Ready to Apply?
Mercer's Office of University Admissions is dedicated to guiding you through each step of the admissions process.