Thomas R. Koballa Jr.
Dean of the College of Education, Ph.D.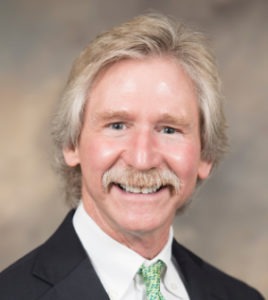 Dr. Thomas R. Koballa Jr. joined the faculty of Mercer University in July 2019 as dean of the Tift College of Education. From July 2010 through June 2019, he served as dean of the College of Education and professor of science education at Georgia Southern University. For 28 years prior to that service, he held faculty and administrative positions at the University of Georgia and the University of Texas at Austin.
As a teacher-scholar, Dr. Koballa positions his research to inform his teaching and his teaching to inform his research. Over the years, he taught courses in science education, biology and general education. In addition, he mentored undergraduate and graduate students and directed theses and dissertations at the University of Georgia and the University of Texas at Austin. Dr. Koballa has been recognized for his university teaching and mentoring accomplishments by the Association for Science Teacher Education, the Georgia Science Teachers Association, and the Society for Information Technology and Teacher Education. The research he conducted early in his career examined science educators' attitudes and was informed by social psychological theories. That research led to better understandings of the relationship between educators' dispositions and their classroom practice. More recently, his research has involved greater collaboration with P-12 school and community partners and university faculty in a host of STEM disciplines. It has expanded to include investigations of educator mentoring, examinations of the influence of case-based pedagogy, and studies of conference participation on the thinking and practice of STEM educators.
Dr. Koballa's work has been published in refereed journals, including the Journal of Research in Science Teaching, the International Journal of Science Education, and the Hispanic Journal of Behavioral Sciences. He has authored and edited books and textbooks and published chapters in multiple books, including the Handbook of College Science Teaching and the Second International Handbook of Science Education. Dr. Koballa received external funding from the National Science Foundation, the Janet H. and C. Harry Knowles Foundation, and the U.S. Department of Education, among others. As principal investigator of the Georgia Teacher Quality Grants Program, funded by the U.S. Department of Education, he administered an annual budget of over $2 million from 2006 to 2010. In addition, he was elected president of the National Association for Research in Science Teaching and the Southeastern Association for Science Teacher Education by fellow researchers and president of the Georgia Association for Colleges of Teacher Education by university and college leaders.