Wayne C. Glasgow
Senior Vice Provost for Research, B.S., Ph.D.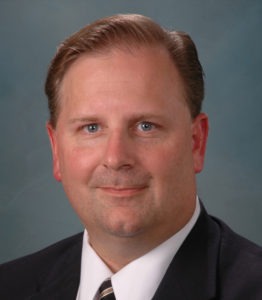 Wayne C. Glasgow, Ph.D., became senior vice provost for research in the Office of the Provost on January 1, 2012. In this position, Dr. Glasgow supervises the Office of Sponsored Research and Graduate Studies and the Institutional Review Board and has administrative responsibility for all graduate degree programs and research initiatives across the University, including policies and practices. He promotes the development of undergraduate-graduate collaborations and facilitates the development of interdisciplinary cross-college research projects.  
Additionally, Dr. Glasgow serves in the School of Medicine as the Senior Associate Dean of the Savannah campus and as the Associate Dean of Research. He joined the faculty of Mercer School of Medicine in 1996 as an assistant professor. He was promoted, with tenure, to associate professor in 2002 and to full professor in 2006. While at Mercer, he has served as chair of the Medical School Curriculum and Instruction Committee and as chair of the University Faculty House of Delegates. 
Dr. Glasgow is the author of more than 50 research publications and is a member of the American Association for Cancer Research. He is also a member of the Executive Advisory Committee for the Distinguished Cancer Clinicians and Scientists program of the Georgia Cancer Coalition. His research program is focused on the discovery of new therapeutic approaches in the treatment of breast, prostate and colon cancer. He earned a Bachelor of Science degree in chemistry, graduating with highest honor from the Georgia Institute of Technology. He received his Ph.D. in pharmacology from Vanderbilt University School of Medicine. He also completed a post-doctoral research fellowship at the National Institutes of Health.