Atlanta Research Conference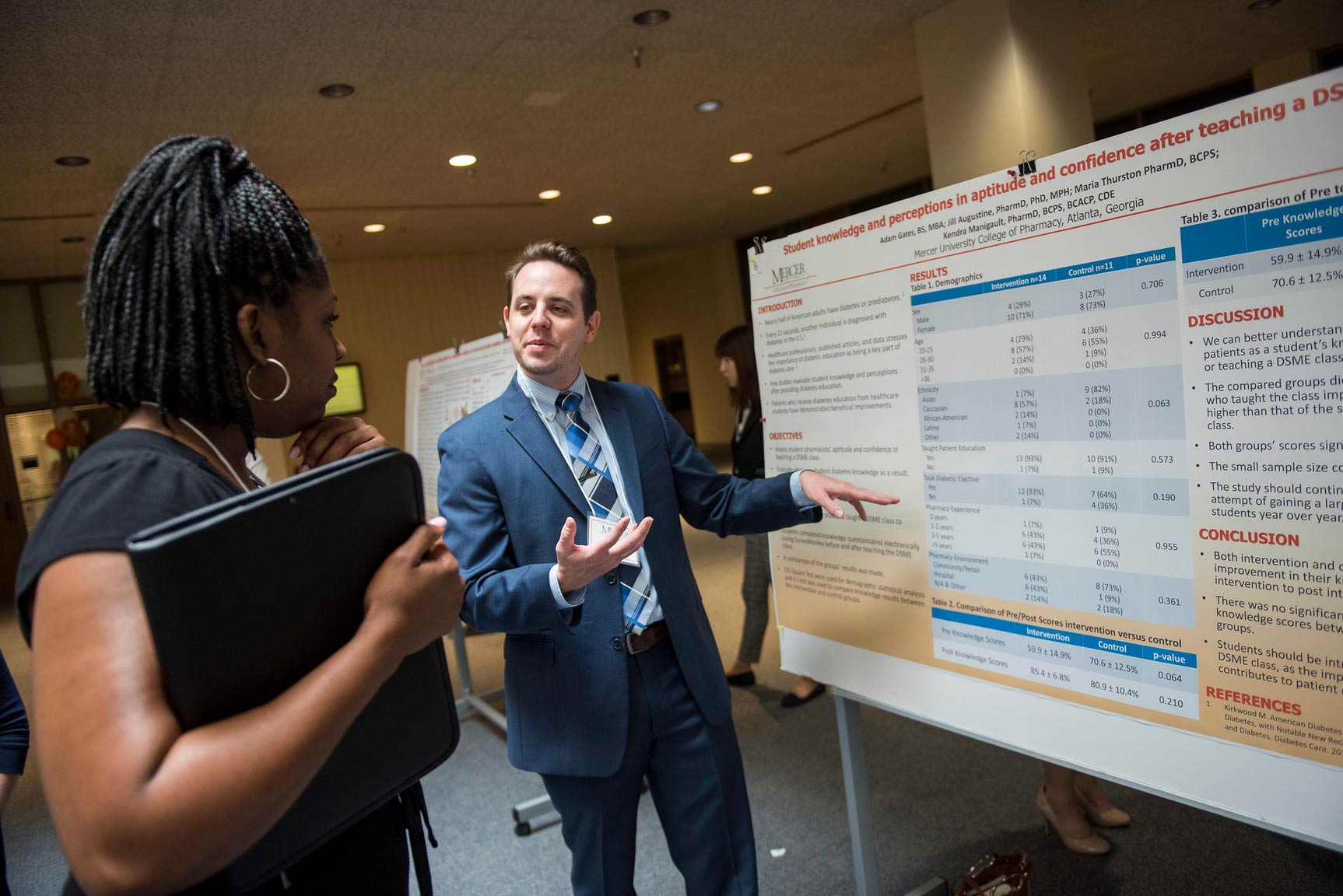 Mercer University's Atlanta Research Conference began in 2011 as a "desire to encourage and inspire students and faculty to become more involved in research activities as well as provide a venue where they can share their findings."
The conference has grown over the past eight years and now receives over 100 submissions annually.
The ninth annual Atlanta Research Conference will take place on Saturday April 13, 2019, from 10:00 a.m. to 2:00 p.m. in the Atlanta Administration and Conference Center building on Mercer's Atlanta campus. The conference will showcase work by students and faculty representing seven different colleges across Mercer's Atlanta, Macon, Douglas County, and Henry County locations.
For more information about Mercer's Atlanta Research Conference, contact Dr. Cameron Miller, Assistant Professor of Psychology and Atlanta Research Conference Chair, at 678.547.6009 or miller_c@mercer.edu.
Keynote Speaker
Dr. Carl V. Hill
Director, Office of Special Populations at NIH National Institute on Aging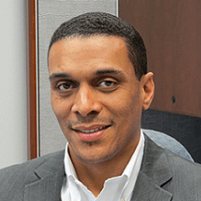 Carl V. Hill, Ph.D., M.P.H. serves as the Director of the National Institute on Aging (NIA) Office of Special Populations. Dr. Hill comes to NIA from the Eunice Kennedy Shriver National Institute of Child Health and Human Development (NICHD), where he was a Contract Officer's Technical Representative (COTR) with the National Children's Study after serving as Health Scientist Administrator (HSA) for the Extramural Associates Research Development Award (EARDA) in the NICHD Division of Special Populations. Before NICHD, Hill was an HSA with the National Center for Minority Health and Health Disparities (now the National Institute on Minority Health and Health Disparities). He is current co-chair of the HHS Interagency Committee on Health and Health Disparities and co-chair of the Trans NIH American Indian, Native American, Alaska Native Special Interest Group. Dr. Hill was a member of the inaugural class of the Master of Public Health program at Morehouse School of Medicine in Atlanta, Georgia. He later joined the charter class of the Centers for Disease Control and Prevention's (CDC) Public Health Prevention Service (PHPS), where he worked on the CDC's 1997 Youth Risk Behavior Survey (YRBS), helped to establish the Center for Bioethics in Research and Healthcare at Tuskegee University, and implemented a local version of the YRBS in Harris County, Texas.
Upon completing the PHPS program, Hill was a research fellow at the Center for Research on Ethnicity, Culture, and Health (CRECH) at the University of Michigan, School of Public Health and joined the W.K. Kellogg Doctoral Fellowship Program in Health Policy at Michigan. He completed his dissertation research on the influence of ethnicity, stress, and coping on black men's health at the Michigan's Institute of Social Research Program for Research on Black Americans (ISR-PRBA). Most recently, Hill has teamed with extramural investigators at Morgan State and Central Florida Universities to develop the Epidemiological Criminology paradigm, a public health and health disparities approach to crime and violence.
---
Proposal Submissions
Submissions for the 2019 Atlanta Research Conference are open and will be accepted until March 15 at 5:00 p.m.
A complete proposal submission includes the following:
Name and email of presenter
Name of co-author (if applicable)
Brief biography of presenter
Title and abstract of submission
Presenter's school/college affiliation (department information requested where appropriate)
Desired format of proposal
Format options for the proposal include:
Poster presentation
30 minute lecture session (20 minute presentation plus 10 minute Q & A)
15 minute lecture session (10 minute presentation plus 5 minute Q & A)
Either a poster or lecture presentation
Important conference dates:
Friday, December 21, 2018 – Conference submission link opens
Friday, March 15, 2019 – Conference submission link closes
Friday, March 29, 2019 – Accepted proposals notified
Saturday, April 13, 2019 – Atlanta Research Conference
---
Poster Guidelines
General aim and format:
A poster is a graphically based approach to presenting research. When presenting with a poster, aim to use the poster as a means for generating active discussion of the research.
Limit the text to about one-fourth of the poster space, and use visuals such as graphs, photographs, schematics, maps, etc. to tell your "story."
Design and layout specifications:
The entire poster will be mounted on a 40″ x 60″ foam-core board. The foam board will be provided on the day of the conference when you arrive with your poster. The poster does not necessarily have to fill the entire working area (36″ X 48″).
The board must be oriented in the landscape position (long dimension is horizontal).
A banner displaying your poster title, name, and department (or class, if appropriate) should be positioned at the top-center of the board.
Make it obvious to the viewer how to progressively view the poster. The poster generally should read from left to right, and top to bottom. Numbering the individuals panels, or connecting them with arrows is a standard guidance system.
Leave some open space in the design. An open layout is less tiring to the eye and mind.
Tri-fold poster boards are not acceptable. Foam-core boards will be provided by the university on the day of the conference to hang your poster on during your designated poster session.
---
Conference Planning Committee
College of Professional Advancement
Dr. Cameron Miller, Chair
Dr. Morgan Kiper Riechel
Dr. Wesley Barker
Dr. Laurie Lankin
Dr. Kevin Williams
Dr. Arla Bernstein
Dr. Feng Liu
School of Theology
Dr. Jeffrey Willetts
College of Health Professions
Dr. Sheena Brown
College of Pharmacy
Dr. Nader Moniri
Tift College of Education
Dr. Kevin Jenkins
Dr. Pamela Larde
Swilley Library
Dr. Florence Tang
Georgia Baptist College of Nursing
Dr. Ruth Burk