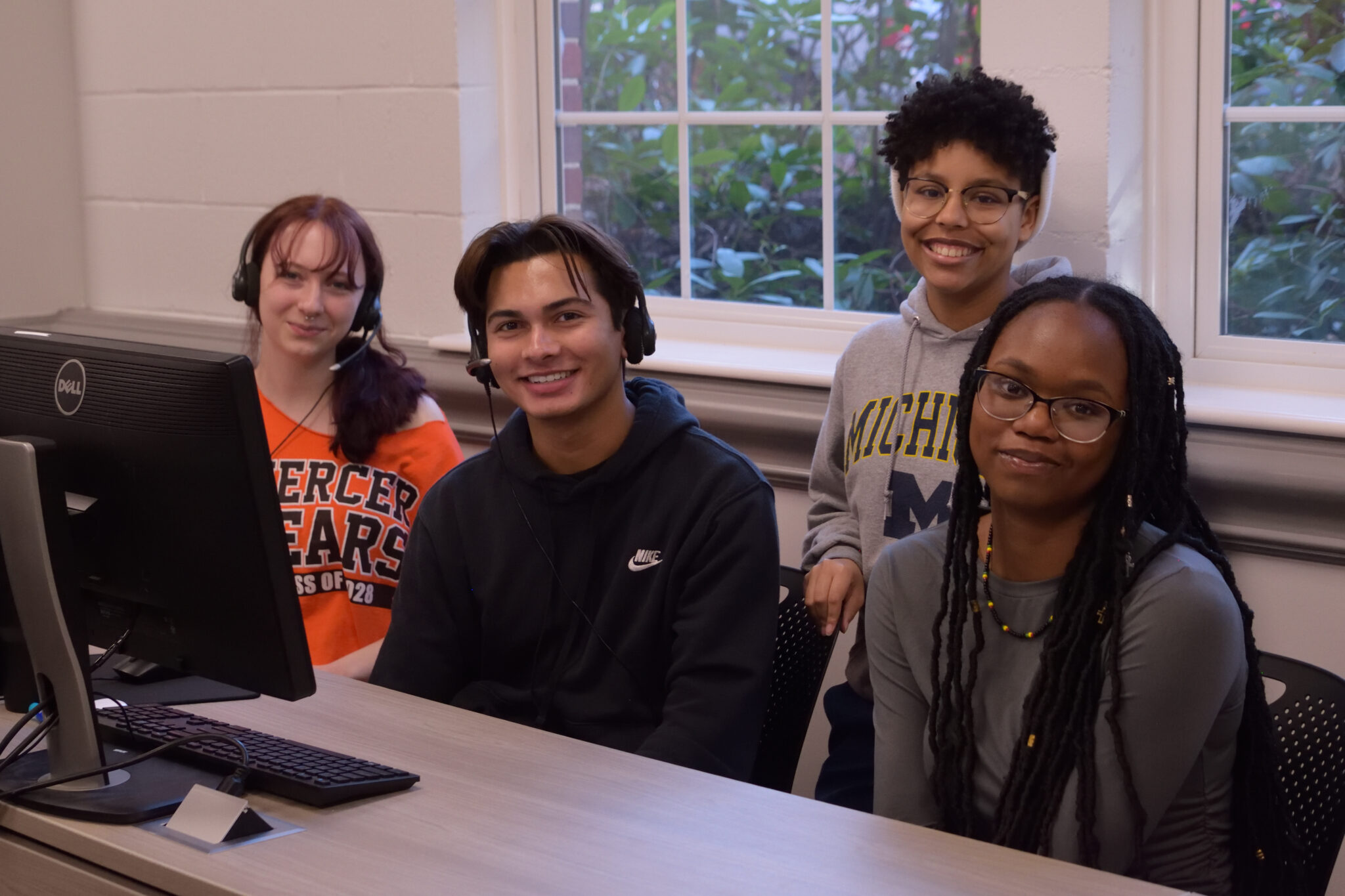 What is Phonathon?
The Mercer Phonathon is a vital source of funding for the University. Each year, our callers reach out to alumni, parents and friends to update biographical information, share updates about campus, build relationships, and ask for support for scholarships, learning experiences, athletics, faculty development and more.
Who is calling?
The Office of University Advancement operates Phonathon with approximately 30 Macon-based undergraduate students calling alumni of the 12 current colleges and schools, along with graduates of Tift College and the College of Arts and Sciences. Our callers serve as student development officers who seek to build relationships with our Mercer community and to raise money for the University. They are passionate about what they are involved in at Mercer and want to hear your stories.
Why do we call?
We aim to stay in touch with our Mercer family by hearing about your experiences and sharing your own. We also hope you will choose to make a gift to Mercer to benefit students today and into the future. Though most of the individuals called by Phonathon are donors who give between $25 and $1,000, with the majority of donors giving $250 or less, they comprise a significant portion of the Mercer's overall donor count.
When do we call?
Phonathon occurs for approximately 20 weeks of the academic year, between September and March. Working in a computer lab in the School of Engineering, students call from 6:00 to 9:00 p.m. (EST) on Monday through Thursday nights, as well as Sunday afternoon from 2:00 to 5:00 p.m. (EST).
Your Participation is Vital
No gift is a small gift! Every gift, no matter the size, makes a difference in the lives of Mercer students. When you see Mercer calling, please take a couple of minutes and connect with a Mercerian.