Policies, Trademarks and Licensing
Co-Branding Policy
The Mercer University brand has been established through nearly two centuries of leadership in higher education, and continues to grow stronger. Consistent and coordinated use of Mercer marks is essential to maintaining a clear and compelling brand. The University's graphic standards are established around the mantra "Lead with Mercer." The institutional master brand – the Mercer wordmark – is the primary logo used in University marketing, communications and promotional materials.
Co-branding effectively means "sharing the brand." When properly executed, co-branding is synergistic – the power of the master brand and the sub-brand is bigger than the brands individually. For Mercer schools, colleges, centers, departments and units that have their own University-approved logos, co-branding is allowed on a case-by-case basis with prior authorization from the Office of Marketing Communications. Authorized uses of school and college seals are outlined in the logos section of this manual.
Many of Mercer's academic and administrative units over the years have developed logos, seals and marks to promote their programs. They are considered "sub-brands" and are subject to the University's co-branding policy. After a branding review completed under the direction of the Board of Trustees in 2014-15, the Office of Marketing Communications implemented a moratorium on the development of new logos for academic and administrative units.
Co-branded marketing, communications and promotional materials must be approved prior to production by the University's Office of Marketing Communications. Please contact Steve Mosley, assistant vice president for creative services, for co-branding approval or if you have questions regarding proper use of marks.
To download certain content within this site, users are required to provide authentication. Please login below using your Mercer username and password.
---
Website Standards

Websites can serve as important marketing tools for the University. The many websites hosted by the University require significant resources, and they are a reflection of the mission and character of the University's students, faculty, staff, alumni and others.
Consistent and coordinated use of Mercer marks on University websites is a vital part of preserving and enhancing the value of the institutional brand. All University departments and University-sanctioned organizations should use Mercer's visual identity elements in accordance with the graphic standards presented in preceding sections of this guide.
Additionally, Mercer provides facilities and resources for websites. In order to effectively manage available resources, work within various legal requirements, and to provide an environment where the University's constituents are portrayed in a way that reflects our mission, this policy has been established.
Scope of Websites Allowed and Governed by this Policy
1. Mercer may provide resources to host a website for the following individuals and organizations:
Colleges, schools, departments, centers, institutes and other entities that make up the University;
Current faculty, staff, and emeriti faculty;
Currently enrolled students;
Student organizations recognized and in good standing with the University with the endorsement of the organization's adviser;
Third-party organizations directly affiliated with and sponsored by the University;
Professional societies and other non-profit organizations that have a substantial relationship to Mercer's mission. Further, for these organizations, a current member of the Mercer faculty or staff will be responsible for working with the organization and managing its website.
2. Colleges, schools, departments, centers, institutes and other organizational entities within the University must receive approval from the Department of Information Technology's Web Management staff before contracting with third parties for Mercer-related websites. Web Management staff must be included in all planning, design, and development phases of the project. All Mercer-related websites, including those hosted or created by third parties, are governed by this policy and the related policies listed above.
3. All websites must be actively sponsored and managed by a current faculty or staff member or current student. Website owners are responsible for reviewing and ensuring that their website(s) are kept current. Web Management and Marketing Communications staff will occasionally review website content to ensure accuracy, timeliness, and appropriateness.
4. Approval of a website may be denied based on the lack of necessary resources whether those resources are technical, personnel, or of another classification.
Content
1. Websites are to be in accordance with all applicable Mercer policies.
2. Websites may not contain or display fraudulent, harassing or obscene messages and/or materials. Further, materials of this type may not be stored on University websites or other information technology systems, even if they are not displayed.
3. Mercer resources may be used to create websites about an individual or an individual's interests, but may not be used for personal business, personal gain, or partisan political purposes, except as permitted by other University policies.
4. As a general rule, commercial advertising is not permitted on websites. This includes banner advertisements as well as graphic images that promote a commercial service or text links of a commercial nature. No graphic or text may imply Mercer endorsement of commercial products or services. Any exceptions to this policy must be granted in writing by the Office of Marketing Communications and Office of General Counsel.
5. Copyright laws apply to electronic publishing as well as to print publishing. Website owners are required to conform to the University's copyright and intellectual use policies, which may be found here.
6. Mercer graphics and images are owned by the University and may not be altered in any way. All use of Mercer graphics and images must conform to Graphic Standards.
7. Mercer reserves the right to add or require specific information to each web page or website, including, but not limited to:
a link to Mercer's home page;
a page owner's e-mail address;
legal information and disclaimers;
the date of last update for that page; and
the URL for that page.
Domain Names
The use of "mercer" within a domain name such as www.mercer.edu in relation to the University is a trademark owned by the University. Therefore, the use of "mercer" within a domain name is specifically controlled. Anyone wanting to register "mercer" in a domain name must have permission from the Department of Information Technology.
Mercer websites generally will have the form www.mercer.edu/xyz (where xyz is a unique name or identifier for a department, organization, individual, event or other appropriate entity requiring a domain name). For technical reasons, Information Technology may establish additional servers and names such as www1, www2, etc. in place of www listed above, but for marketing purposes www.mercer.edu/xyz will be used when publicizing the site. There may be times when establishing a special name such as xyz.mercer.edu or www.mercerxyz.com is appropriate. Information Technology must approve these exceptions in advance.
Sanctions
Sanctions may include but are not limited to suspension of technology privileges, referral to Student Judicial Services, termination of employment, and/or criminal prosecution. For additional information, please reference the Information Technology Access and Use Policy.
---
Trademark Policy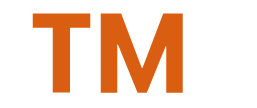 Purpose and Definitions
PURPOSE:
The Office of General Counsel, on behalf of Mercer University, has registered the names, logos, and trademarks of the University with the Patent and Trademark Office of the United States and with the State of Georgia.
Registration establishes the University's ownership of the Mercer marks and its exclusive right to use the marks throughout the United States and Georgia. Registration enables the University to prevent others from using the Mercer marks in an unauthorized manner. The University has delegated the responsibility for this program to the Office of Marketing Communications.
This policy is designed to assist Mercer's Office of Marketing Communications to accomplish its missions of: (1) protecting the University's reputation, good name and image by ensuring proper use of all of Mercer marks; (2) generating unrestricted income to support the operational goals of the University; and (3) assuring that only quality products bear Mercer marks.
DEFINITIONS:
Mercer Marks:
Any and all names, logos, trademarks, service marks, wordmarks, insignias or other images, whether or not registered, utilized by Mercer University.
Officially Licensed Vendor:
Any vendor who obtains from Learfield Licensing Partners Inc. a license to sell merchandise bearing Mercer marks.
Authority
State and federal law require all trademark holders to exercise control over the use and quality of its marks. Further, the University has delegated the responsibility for all Mercer marks to the Office of Marketing Communications.
---
Licensing
Our Goal
The purpose of Mercer's licensing program is to positively promote the University's image while protecting its trademark rights. All official logos and wordmarks of Mercer University are protected under this program. Creating and maintaining positive relationships with manufacturers and retailers is an integral part of the program's overall success and helps to ensure that products bearing the marks of the University are of the highest quality and help to satisfy consumer demand.
The Licensing Process
Any manufacturer wishing to produce products bearing Mercer University marks should become licensed by:
Contacting Learfield Licensing Partners Inc., Mercer's trademark management company, at (616) 395-0676 or download an application at www.learfieldlicensing.com. Send it to Learfield Licensing to be approved.
Sign and return the Standard Licensing Agreement issued by Learfield Licensing Partners.
Maintain a current certificate of product liability insurance.
Submit all products to Learfield Licensing for review and approval.
Forward administration fee and applicable royalty advances to Learfield Licensing Partners.
To Learn More
To learn more about becoming licensed to use Mercer University marks, please contact Steve Mosley, assistant vice president for creative services in Mercer's Marketing Communications Office. He will connect you with a Learfield Licensing Partners representative.