Baccalaureate
Friday, May 14, 2021  • 5 p.m. • Willingham Auditorium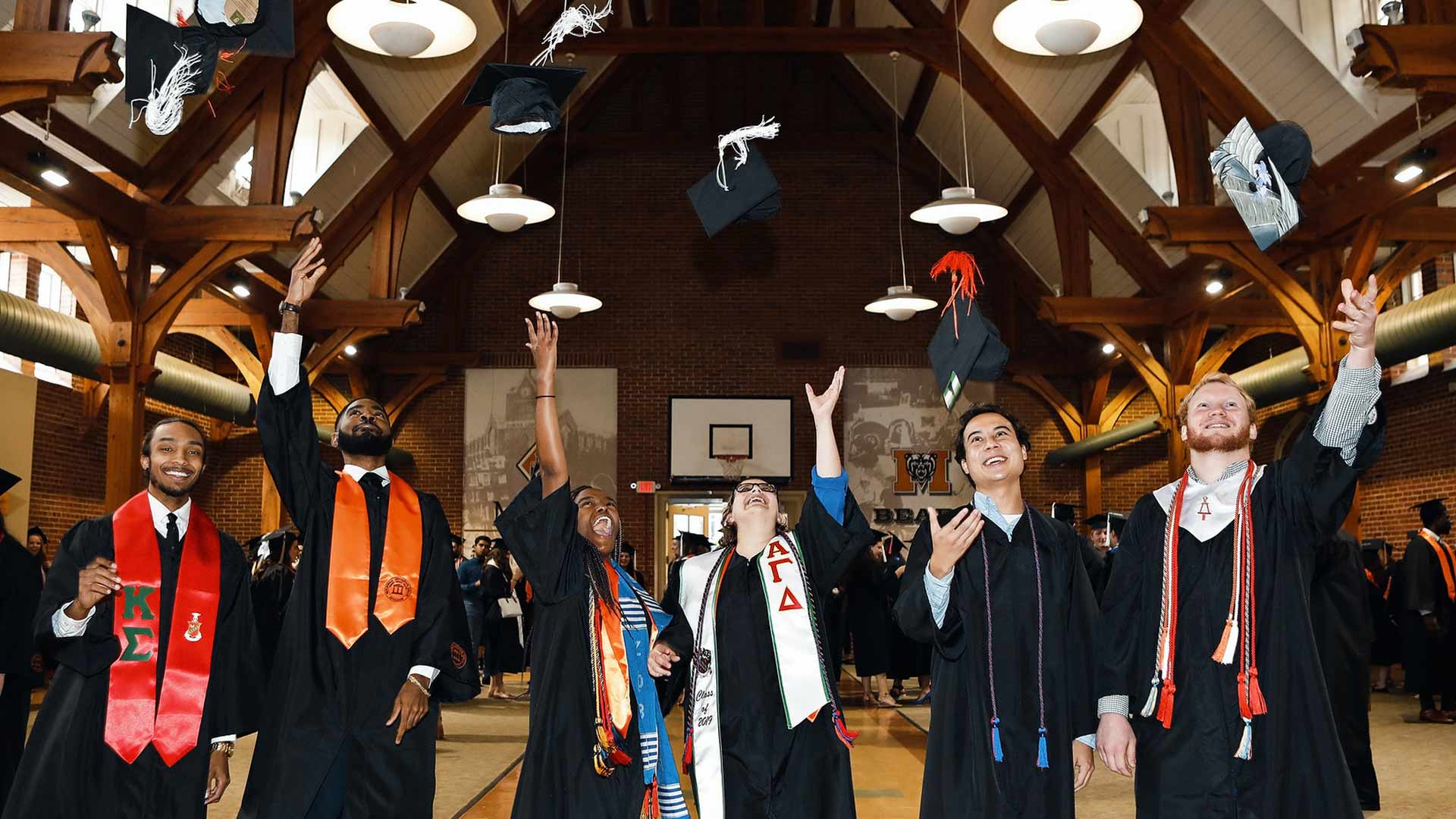 Baccalaureate is a faith-based service that is student led and held May 14
 

at 5 p.m. in Willingham Auditorium.

Students process across the campus in regalia before the event, will "virtually" touch Jesse Mercer's head for luck, and see their faculty before the event.
RSVP
Students must RSVP for the event no later than May 7 by clicking on the link to complete the form: https://forms.gle/N6xuJN3oFLNoFCdTA
Schedule
The schedule for Baccalaureate is as follows:
4:15 p.m. – Students will sign in and line up in the hall of the University Center wearing masks. Students will be dressed in regalia.
4:50 p.m. – Students will process across campus behind the Mercer Pipe and Drum Band.
5 p.m. – Baccalaureate will begin in Willingham Auditorium.
Alumni Reception after Baccalaureate (more information to follow).
Guests
Family and guests will go directly to Willingham Auditorium and should be seated before 4:45 pm. To properly social distance we ask that students limit guests to two per student. Guests will be required to wear masks and will be seated in pairs to socially distance. Seating will be on a first come basis in Willingham. Other guests will be directed to the remote sites (TBD) on campus to view the live-stream. The ceremony will be recorded and a link will be provided on the website when the recording is available for viewing.
Rain Plan
In the event of rain, students will be notified by e-mail at 3 p.m. to go directly to Willingham and be seated.
Safety
The following steps will be taken to maximize safety during the event:
Students and guests will be required to wear face masks during the event. (Students and guests must bring their own masks to the event).
Students and guests will be advised not to attend if they are symptomatic or recently exposed to anyone with COVID-19.
Seating will utilize social distancing.
Numbers for the event will be capped.
Disability Accommodations
Students needing accommodations should contact the Access and Accommodation Office by calling 478-301-2810 or email johnson_kc@mercer.edu no later than May 7. (Please do not use this email or phone number for RSVPs.)
Family members/guests should use the same contact information as above.
Questions
Please email studentaffairs@mercer.edu or call (478) 301-2685 for questions.