2021 Commencement Ceremony Information
The following pages contain important information regarding the commencement ceremonies planned for 2021. Please check back later for additional details on these events as they become available. If you have questions or concerns, please email the Registrar's office at registrar@mercer.edu.
Be sure to also visit the Photo Gallery to view photos from years past. Prints are available for purchase directly from the galleries.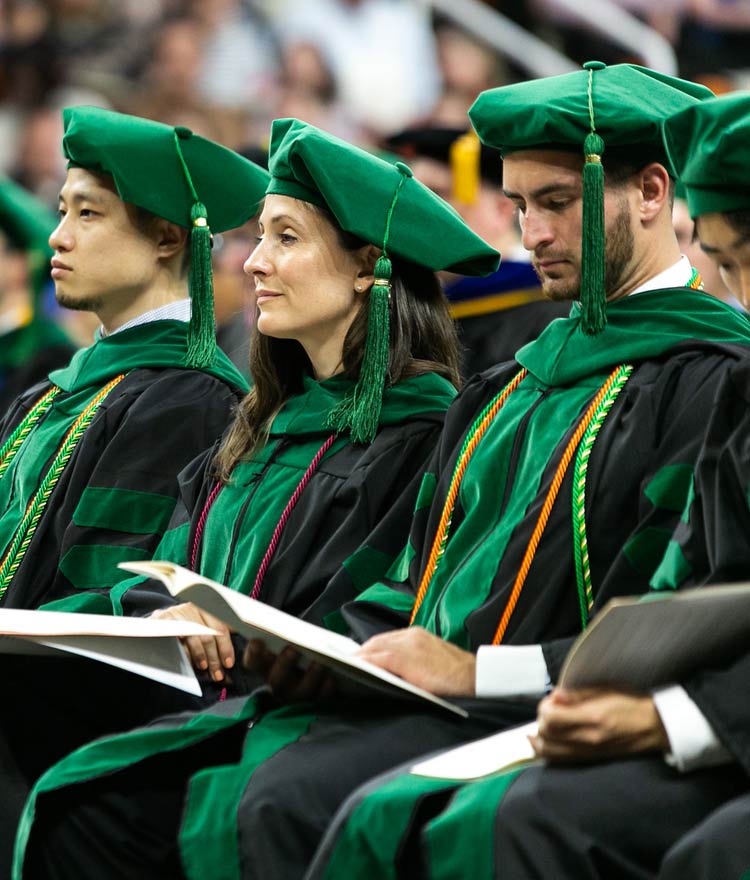 School of Medicine
Saturday, May 8, 2021 • 2 p.m.
Hawkins Arena, University Center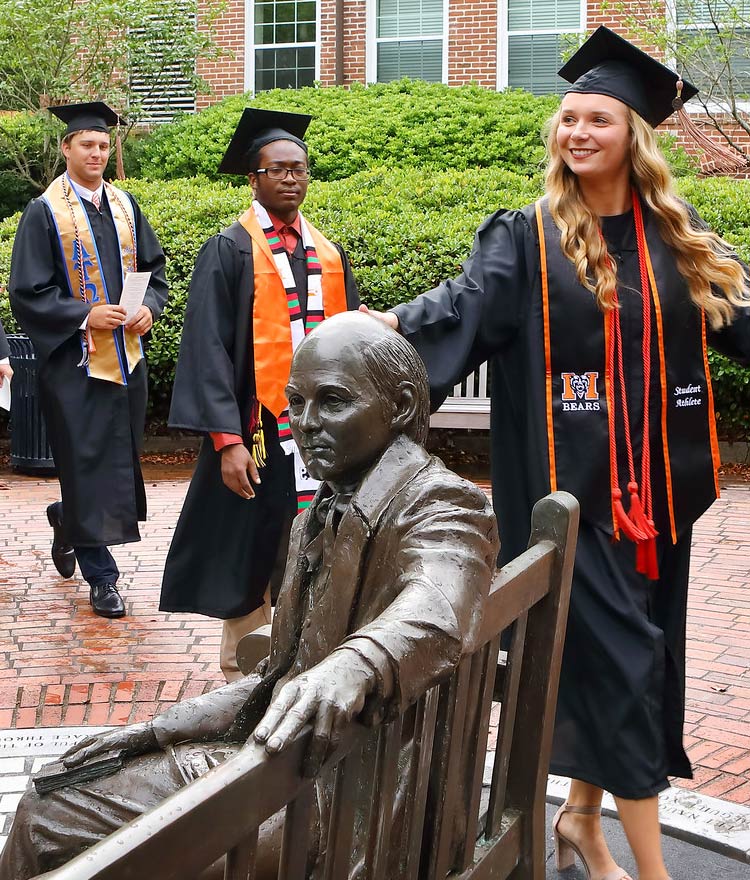 Baccalaureate
Friday, May 14, 2021 • 5 p.m.
Willingham Auditorium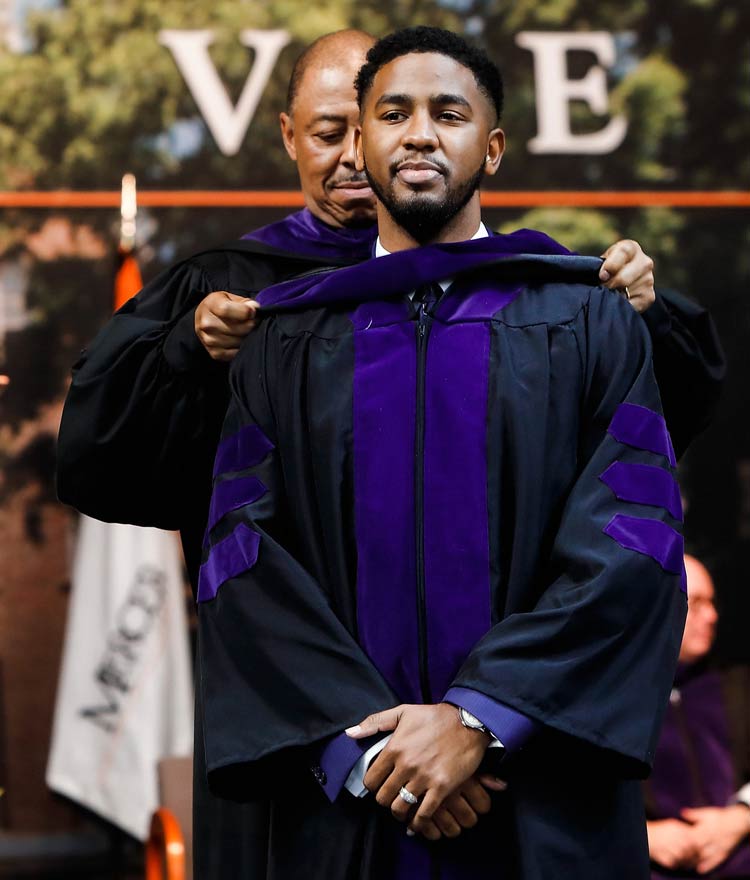 School of Law
Saturday, May 15, 2021 • 10 a.m.
Hawkins Arena, University Center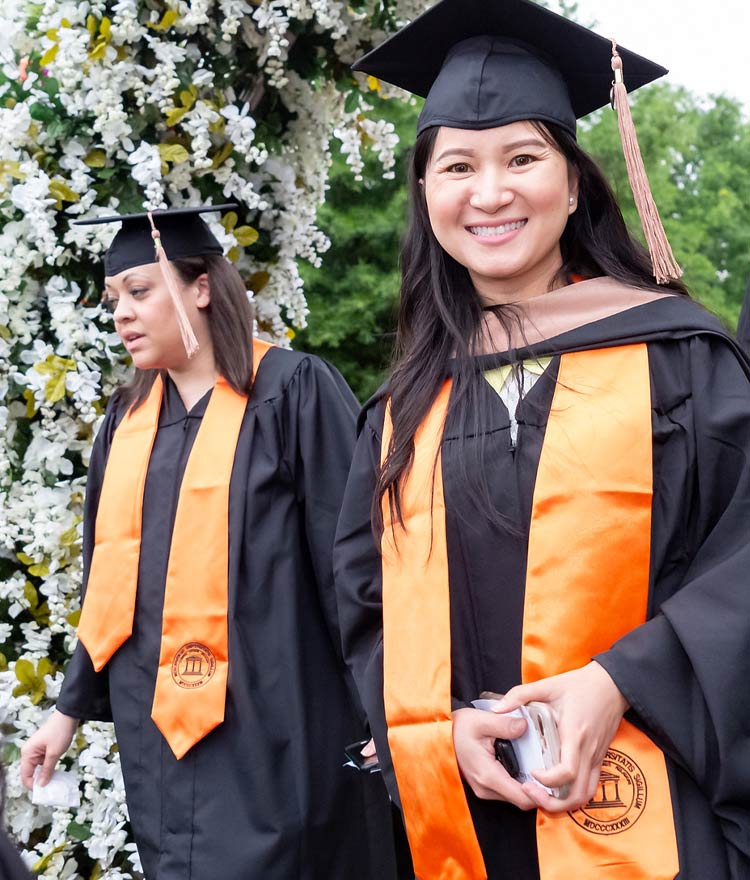 Atlanta
Sunday, May 16, 2021
Infinite Energy Center
6400 Sugarloaf Parkway
Duluth, Georgia 30097
9 a.m. Ceremony
School of Business, College of Education, College of Professional Advancement, School of Theology
4 p.m. Ceremony
College of Nursing, College of Pharmacy, College of Health Professions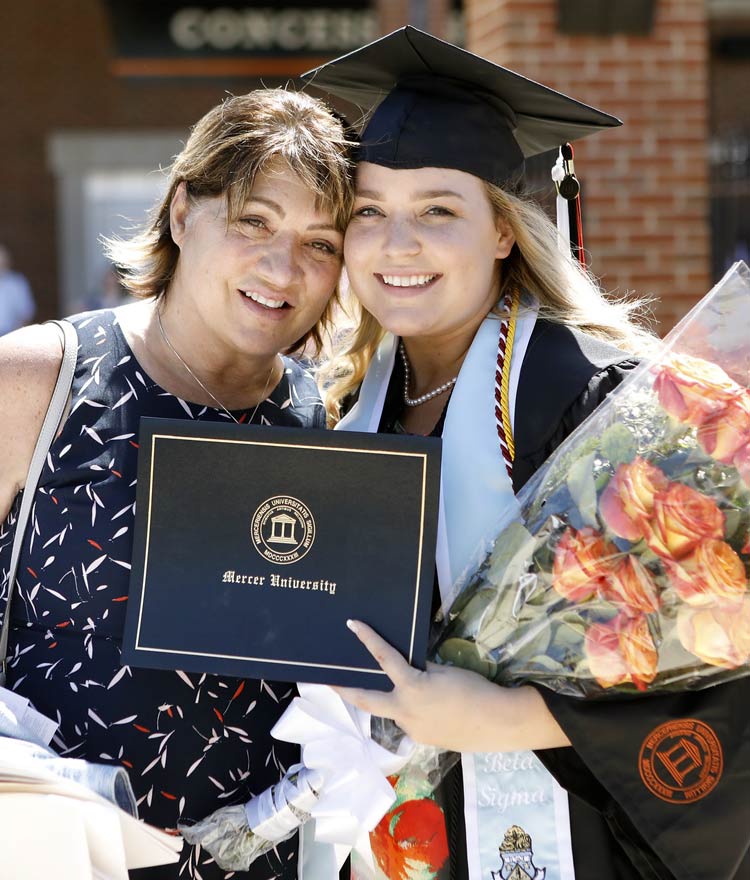 Macon
Monday, May 17, 2021 • 8:15 a.m.
Five Star Stadium