An estimated 4,000 homes in Macon-Bibb County are considered blighted, not only creating an eyesore in the community, but also lowering property values and encouraging crime and vagrancy.

Several years ago, in response to a series of local news reports concerning blight, the county launched a major initiative to address blight in the community, mainly through demolition. A partner in this initiative has been Macon Area Habitat for Humanity, which is also addressing blighted properties in the Lynmore Estates neighborhood.
Mercer School of Engineering seniors, led by industrial engineering professor Dr. Scott Schultz, began partnering with Habitat to research alternatives to demolition that would be more cost effective and efficient in addressing this problem.
The students focused on deconstruction, whereby a home is taken apart and materials are salvaged. In theory, deconstruction helps the local economy by providing jobs, reducing impact on landfills and providing materials for resale.
Students have analyzed the financial viability of addressing blight through deconstruction, shared findings with Habitat for Humanity, and made several recommendations to improve the deconstruction process.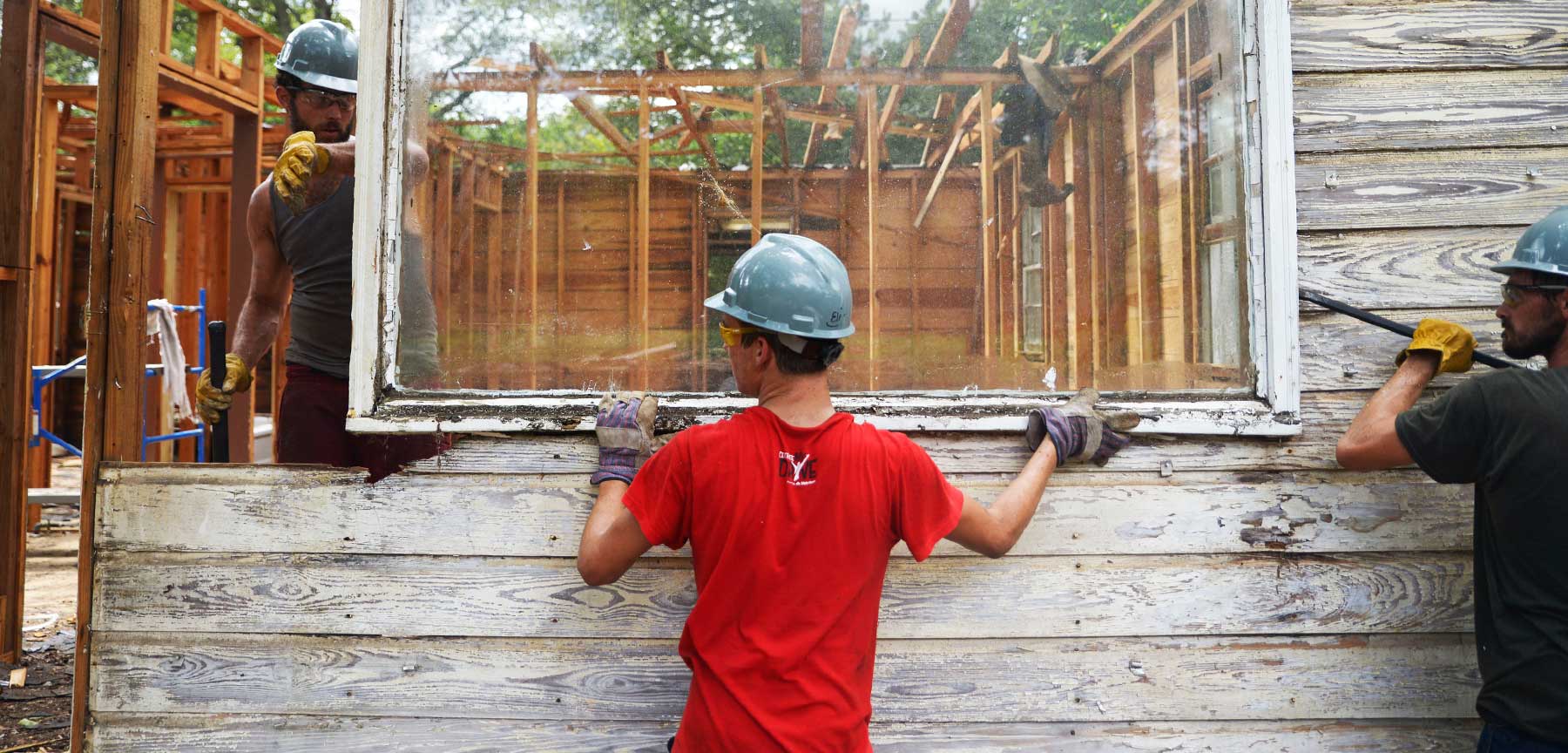 One process improvement that students introduced was a de-nailing station to address a time-consuming bottleneck. De-nailing is the task of removing nails from salvaged wood so that it can be resold.
Another engineering student – now a graduate – recently started a local business to make furniture out of wood salvaged from these deconstructed homes and has recently hired additional craftsmen to meet the growing demand for his products.
Photography by Grant Blankenship
Featured Initiatives
Around the globe, or just across town.