Artisanal and small-scale gold mining represents the primary source of man-made mercury pollution in the world. Due to its ease of transport, mercury travels freely through the atmosphere and does not go away, resulting in major health, economic and ecological concerns on a global scale.

In 2010 and 2011, Mercer On Mission sent a team of students, led by chemistry professor Dr. Adam Kiefer, to the Manica Province of Mozambique to assess mercury pollution in the environment and mercury poisoning of gold miners.
Students provided miners with strategies to reduce mercury contamination and collected preliminary data on the extent of contamination in three diverse artisanal gold mines. The team also introduced retorts to help capture mercury vapors during the refining process.
Since 2013, Mercer On Mission has been sending teams to the El Oro Province of Ecuador to do similar work. These teams have developed the technology to rapidly monitor mercury pollution in air.
Recently, Mercer has expanded these efforts to include additional programs in biology, chemistry, engineering, public health, business and Spanish to address needs related to economic diversification, health care and education in these mining-dependent communities.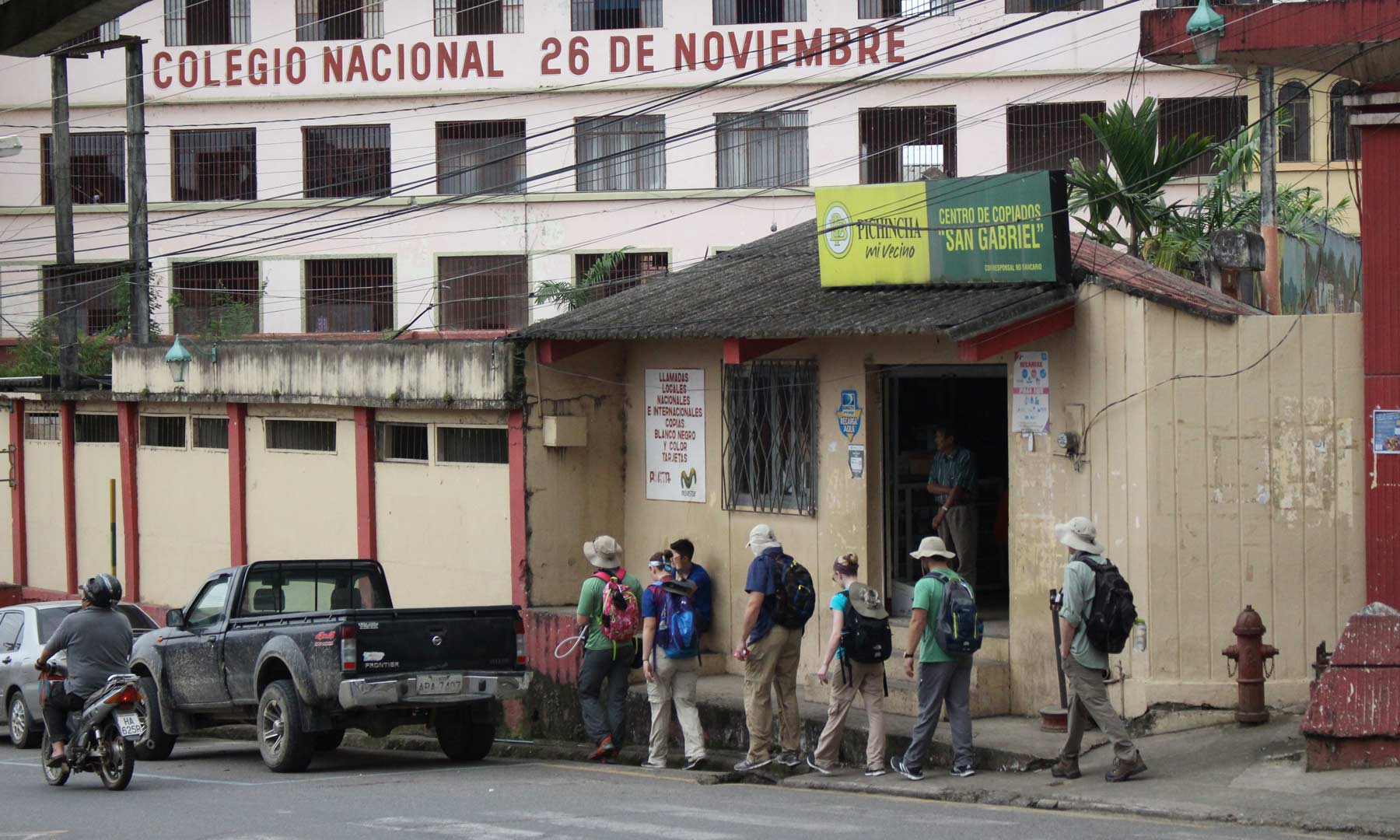 Argonne National Laboratory and the U.S. Environmental Protection Agency have developed basic plans for a mercury capture system that is designed to be technologically simple but very effective in reducing the amount of mercury vapor released into the atmosphere during the processing of gold. With their guidance, University engineering students fabricated, installed and tested three modified mercury capture systems in Ecuador during the summer of 2017. Based upon the results, these systems could be replicated and installed not only in Ecuador, but in small-scale gold mining communities around the world.
Program leaders have met with U.S. governmental agencies to discuss the implications of this work as well as with international organizations to apply their findings to other developing countries.
Featured Initiatives
Around the globe, or just across town.