Kellie R. Appel
Senior Vice President for Strategic Initiatives, J.D.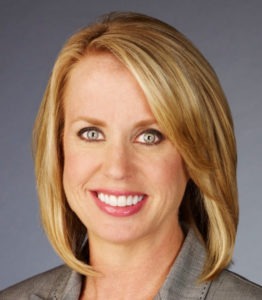 Kellie Raiford Appel was appointed as Mercer University's Senior Vice President for Strategic Initiatives on March 9, 2015. In this role, she leads the assessment and development of a wide range of opportunities across the University. In addition, she serves as the senior administrator for Mercer's Atlanta campus.  
Prior to joining the University's senior administration, Appel had a 19-year career at Turner Broadcasting System, beginning as entertainment counsel and later advancing to positions as senior counsel, senior vice president for strategic planning and business development, and, most recently, senior vice president and general manager of Turner Trade Group.  
Before joining Turner in 1995, Appel practiced law with the Atlanta-based firm of Long, Aldridge and Norman (now Dentons) in the areas of bankruptcy litigation and financial restructurings. A former two-term member of Mercer's Board of Trustees, Appel earned her Bachelor of Arts degree magna cum laude from Mercer and her J.D. from the University of Virginia School of Law. 
---
Contact Kellie Appel
(678) 547-6397 
appel_k@mercer.edu