Linda Streit
Dean of the College of Nursing, R.N., D.S.N.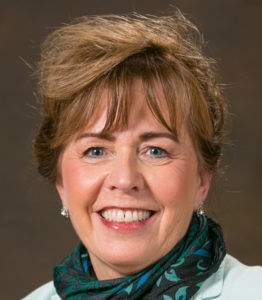 Linda A. Streit became dean of the Georgia Baptist College of Nursing on July 1, 2010. Dr. Streit is a tenured professor and associate dean of graduate programs, and she has served as a professor and administrator at the College since 1990. 
Dr. Streit came to the Georgia Baptist College of Nursing in 1990 as an assistant professor to teach in the newly established Bachelor of Science in Nursing program. She was named professor in 1996 and assistant dean for graduate programs in 2001. Named associate dean in 2003, she oversees the Master of Science in Nursing program and the Doctor of Philosophy in Nursing program. She is the recipient of external funding for her research and, through submission of multiple types of training grants, the nursing graduate program has received over $689,000 in education, training and program grant funding.  
Dr. Streit's research initiatives have focused on the topic of osteoporosis, evidence-based practice, innovative teaching and learning trends, work force civility, classroom technology and ethical decision making. She is the author of several book chapters and research publications on topics related to cardiac disorders, infection and nursing education and serves as a reviewer for publishers. She is the recipient of many honors and awards of excellence, including outstanding faculty member awards at multiple colleges and universities. An acclaimed educator and clinical practitioner, she participates in classroom and clinical education, as well as assuming the responsibilities associated with her administrative role.  She is a consultant to nursing faculty, nursing student groups, agencies, and in the review of health care.